Powerhouse Speaker
.


World-Class Concert Artist

.
Creator of Transformational Mainstage
Experiences that Matter
.
What do the most superlative brands, the most forward-thinking CEOs, and the world's most renowned stages have in common? They're bringing in the one and only Jade Simmons!
Named one of the "Best Keynote Speakers of 2019" (Northstar Meetings), Jade spent the first few years of her career performing as a classical concert pianist. Following an artistic epiphany, she pivoted from playing the piano to impressing audiences, to using the piano as the vehicle by which to provide the inspiration, entertainment, and transformation that profoundly moves them instead. The results have been, well…darn impressive.
No stranger to pushing boundaries to see bold results, this concert pianist turned world changer is brought in by the likes of corporations like Mass Mutual, Royal Bank of Canada, DOW, Raytheon, the Hershey Company, Genentech, Valic, Pfizer, and Nationwide to redefine purpose, inspire seismic shifts in mindset, and activate audiences to go out and instantly start living more consequential lives of impact.
To learn more about Jade disrupting the world of politics, click here.
The one-of-a-kind artist has built a one-of-a-kind career garnering diverse recognition from unlikely places. She's played renowned halls, including the hallowed ones of the White House and the US Supreme Court, and her genre-bending concert adventures that span Rachmaninoff to Rap attract diverse audiences of all ages and backgrounds. For her work on and away from the stage, Essence magazine featured Jade alongside former First Lady Michelle Obama as a part of their "Style & Substance List." As one of the rare classical artists invited to perform at the taste-making South by Southwest Festival, her show was ultimately branded one of the "Best of SXSW 2014."

She's starred in a Broadway-style musical called Lillette's Rhythm Club, and she can be heard portraying Nina Simone's classical years in the Oscar-nominated documentary What Happened Miss Simone?
In her inimitable career as a concert pianist and as a media host, Jade has remained committed to expanding the boundaries of Classical music and its presentation. She's the acclaimed host for American Public Media's hit podcast Decomposed which has made it on the "Best Podcast" lists for Indie Wire, BBC America, Esquire and Time Magazine.
There's not a bigger believer in our potential to think bigger, do bigger, be bigger, and believe bolder! Jade Simmons is the author of the #1 Amazon Bestselling book Audacious Prayers for World Changers which gives readers the big, bold words to match their biggest, boldest dreams. The book is also available in print, as an ebook, an audio book on Audible, and it is available in Spanish as Oraciones Atrevidas para Cambiadores del Mundo.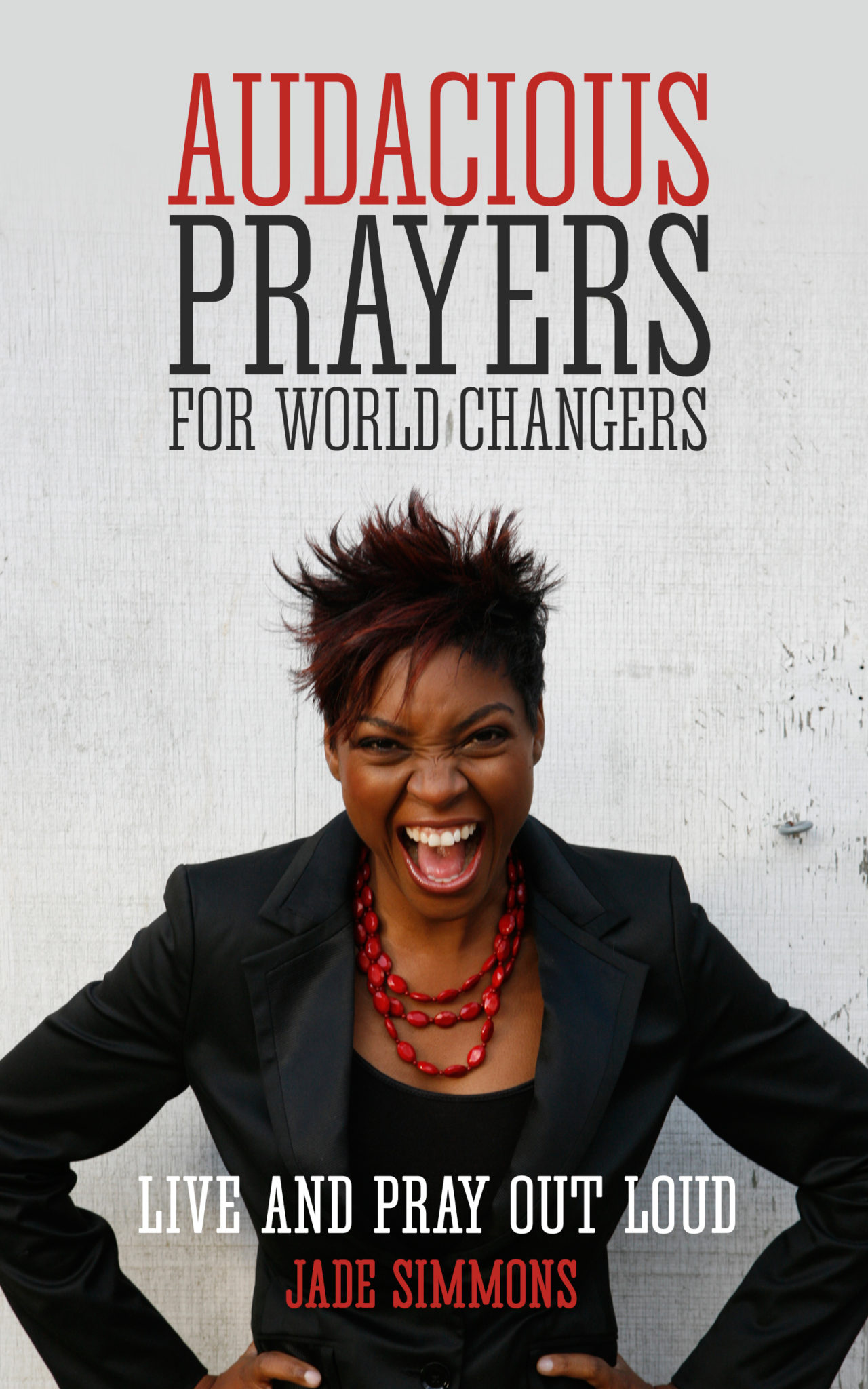 For companies ready to empower their people beyond the bottom line, meeting planners searching for new ways to create transformational experiences, and artistic directors ready to inspire, educate, and entertain audiences beyond belief, Jade Simmons is the solution.